Yes, it's true. We are snowed in again! And whilst I while away the hours with Sprout and (more) Hershey's kisses, looking out the window at the beauty that is a snow filled world I can't help but think..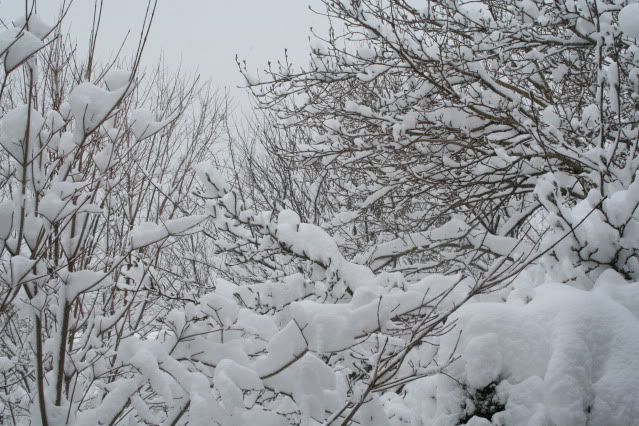 Man. This effing sucks.
Oh yeah, it's gorgeous. It looks like a Hollywood movie over here. The bare branches of the trees are just the right amount of iced and the sun is lighting off them like God rays. It's breathtaking.
And it sucks.
Thankfully someone came and plowed our street, my husband and father in law dug out the driveway but it doesn't much matter. Everything is closed. Our neighbors who braved the freeway came back and reported:
it sucks.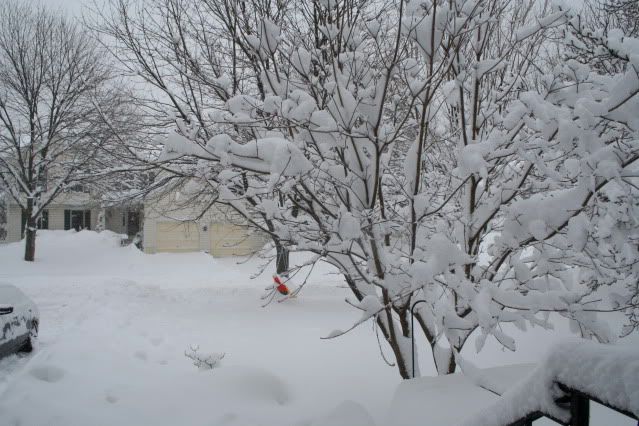 Dub and WWJD have mentioned it's raining buckets back home in LA and oh...cry them a river, right? My toes are toesicles, there's nothing on TV and we are snowed in. I'll take the rain over this any day!
I had my first snowpocalypse shopping experience. I braved ye olde Giant Grocery Store where I encountered a crazed man who was buying nothing more than 60 rolls of toilet paper and three cases of beer. I guess we've all got our priorities, right? I myself, had run out for snacks for the wee man and oh yes, diapers. (I did however get overwhelmed with all the Supermarket Showdown cart crashing and came home sans wipes. Big props to Zach who scooted off to Target right before closing to make sure we weren't trapped in the house for four days without wipes. Can you imagine? The horror!)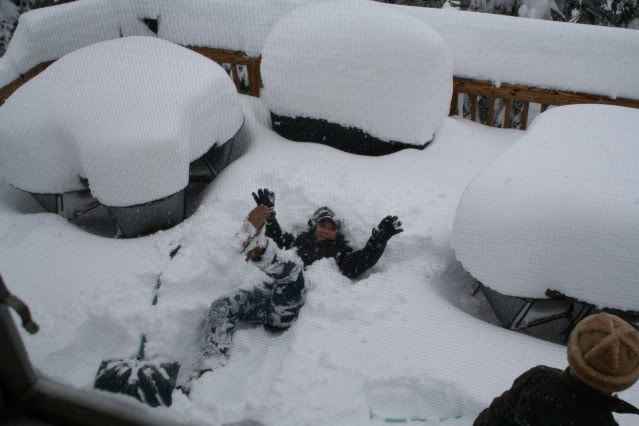 Zach, my very own snow angel!
We are some of the lucky ones, although we did get about 30 inches dumped on us, we didn't loose power. This was my biggest fear. Stuck in the cold with a baby and no power! We're slowly digging our way out, I do hope to escape out to...well, anywhere before we get dumped on again on Tuesday.
Seriously. I am over winter, how about you?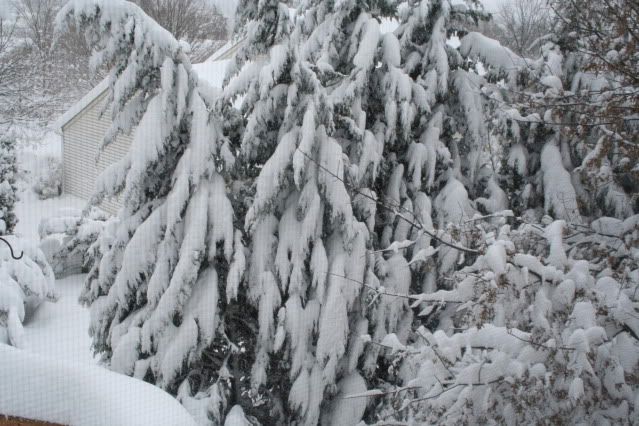 Rescuing the Puppy Bear a.k.a. Prozac Puppy