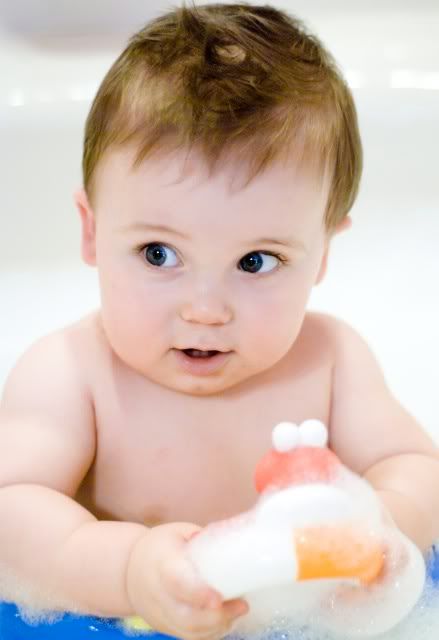 It's not enough. the longest I have been away from the baby since he was born is 7 hours. That's how much I love Paul McCartney.
I've not missed much and yet I feel like I've missed everything. I miss him the moment he goes to bed. I am jealous when he smiles or reaches for others and yet one of the things I treasure most about him is how friendly he is.
I've kissed his tiny toes every day and it's not enough.
I first nursed him when he was three hours old and I nursed him not three minutes ago before he fell asleep and
it's
not enough.
I've felt the weight of him grow heavier and stronger every day and it's not enough.
I have breathed in the scent of him a million times and it's not enough.
I have
received
a
million
gummy smiles and it's not enough.
He's given me hundreds of sloppy gross baby kisses and it's not enough.
He's shared his toys and his tears and I cannot get enough.
It's going to fast!! I had no idea it would be this fun, this fast and I cannot get enough of him.
It's been a long couple of weeks, capped off tonight with a fall in the bath and a small cut above his eye I'm sure tomorrow it will be a shiner, and yet..I just want more. From the moment he physically left my body he's steadily moving away from me, and that's just the way it's supposed to be, but I haven't had enough of holding him close. I know have many more years of snuggles (God willing) but I want more of him. I want to just inhale him.
I'm addicted to my baby.